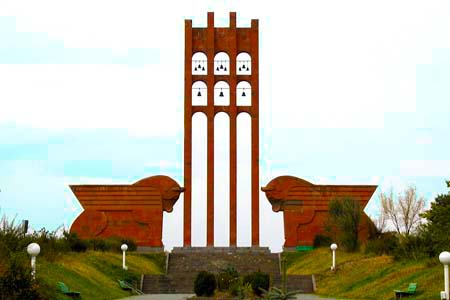 Среда, 01 Январь 2014 04:18 Hits:894
  "A wide avenue leads to the composition of the two winged bulls, symbolizing the power of modern Armenia, and high multi-storey belfry, proclaiming the victory. Then the alley turns to...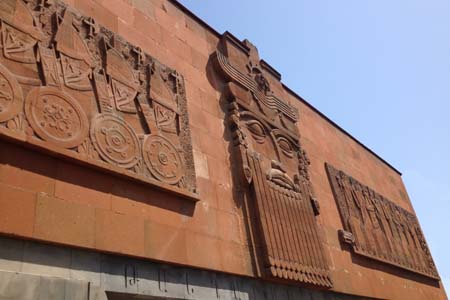 Среда, 01 Январь 2014 04:17 Hits:665
The sculptural decoration of the "Erebouni" museum is the plastic narration deployed in time.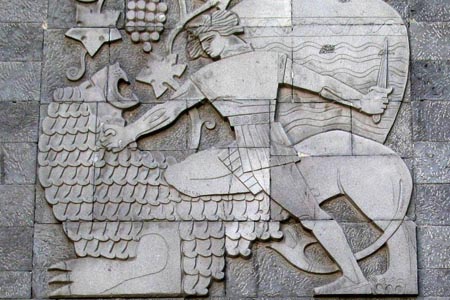 Среда, 01 Январь 2014 04:17 Hits:677
Harutyunyan found the independent artistic value of the relief and it had become one of his favourite means of sculptural language.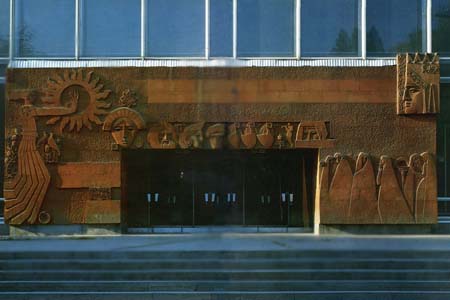 Среда, 01 Январь 2014 04:16 Hits:685
The sculpture of the portal is made by Harutyunyan as a a kind of entry into the world of theater. Female figures, masks, head of the king Artavazd II produce...